Pamplone aeroport - (Spain)
Waterproofing of roofs and gutters mades all on zinc with TECNOCOAT P-2049
SERVICE TAILORED TO YOUR NEEDS
END USERS
Those needing more information or details of approved professional applicators in their area.
+INFO
PROFESSIONAL APPLICATORS
Professionals needing detailed information or personalized technical advice.
+INFO
ARCHITECTS & ENGINEERS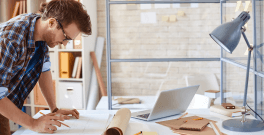 Technical departments and independent professionals looking for expert advice on their projects and tailored solutions.
+INFO
TECHNICAL DEPARTMENT
Find advice, assistance, technical specifications and official certificates for our product range.


LOG ON
APPLICATION EQUIPMENT
We are official distributors for Graco equipment designed for the application of polyurethane foams, pure polyureas and paints for waterproofing systems. We also provide a fast and efficient Technical Service for repairs to ensure your work is uninterrupted.