TECNOCOAT POLYUREA AND DESMOPOL POLYURETHANE SYSTEMS
TECNOPOL systems are ideal for waterproofing and protecting any project, regardless of its geometry, surface material or required finish.
The quality of the system applied, whether TECNOCOAT or DESMOPOL, is recognised worldwide thanks to the numerous certifications and approvals it holds (EOTA, BBA, EN, ISO...). Tecnopol's technical team has developed a system to satisfy all the professionals involved in the construction process: designers, engineers, architects, builders, applicators and end users.
TECHNICAL GUIDELINES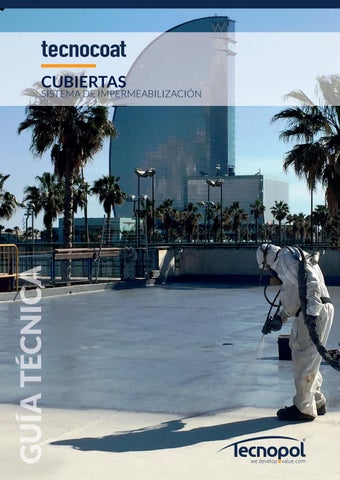 SYSTEM DETAILS
TECNOPOL flat roof coverings
Ceramic covered terrace
Plot paving
Flat roofs for vehicle traffic
TECNOFOAM inverted flat roofs
Traditional inverted flat roofs
Fifth facade
Garden area roofs & flooring
---